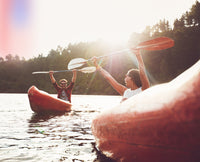 Nature 
created us, California made us
Have you noticed how complicated cannabis has become? All of a sudden, it feels like you have to be an expert to kick back and relax.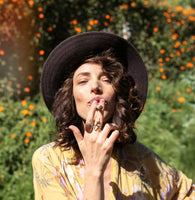 With a laid-back line of cannabis gold
At Island, we're bringing the pure, uncomplicated joy back to cannabis, with a collection of the highest-quality THC products created with the California spirit.
Quality &
measured
safety,
Always top quality and safety, using the Island Standard's five-pillar grading.
Learn More
We look for the most beautiful buds, a sign that they've been well-cared for throughout the growing process. We make sure every bud has been properly manicured with trimming to ensure there's no excess leaf or stem material in the flower. We also look for vibrant colors that are consistent in the entire batch and true to their lineage.
We look for flower with expressive and delicious terpenes, which is what gives the small you recognize. Its distinct scent is reliant on both its genetic and harvest environment, ensuring it was grown and correctly cured. The curing process can take up to three weeks after harvest –allowing for the flower to absorb all the delicious terpenes and essential oils.
We ensure that each strain has the right terpenes, so you can taste great flavor every time you smoke. This means we only source top shelf flower that have been correctly prepared after cultivation. While minerals are essential to growth, if they're not removed they make for a harsh and ashy smoking flavor.
We look at the flower's more technical elements like good moisture content for easy smoking, high trichome production (known colloquially as "frostiness") for potency, and consistent compact density. These factors help us understand how the strain was cultivated and harvested, ensuring it went through the best care possible.
Each product undergoes three rounds of testing, both by our facilities and third-party labs to make sure it's pure and perfect before it gets to you. Our tests ensure there's never any:
Heavy Metals
Insecticides
Pesticides
Fungus
Microbials
Mycotoxins
Residual solvents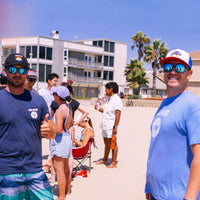 The Island Team
California Team
Ray Landgraf started Island in 2014, embracing the spirit of 1970s California that spoke to no-fuss, uncomplicated enjoyment.
Our headquarters are based in Redondo Beach, above an iconic dive shop from the 1950s. Our team members are passionate about their love for California, whether that means crossing the street for a lunch-break surf, camping on weekends, or simply cooking a delicious meal with the best local ingredients.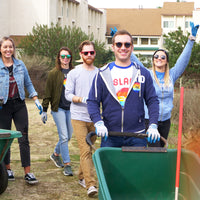 Volunteer Day
Caring for Califiornia, our home
Island is a for-benefit organization 
with a passion for social change. We actively support local organizations, such as committing to outdoor cleanups and rallying for causes like wildfire victims. Island is also an official partner of Last Prisoner Project, a nonprofit organization that utilizes a three-pronged approach to securing full freedom for communities. Through intervention, advocacy, and awareness campaigns the Last Prisoner Project works to redress the past and continuing harms of these unjust laws and policies.
Partnership with LPP